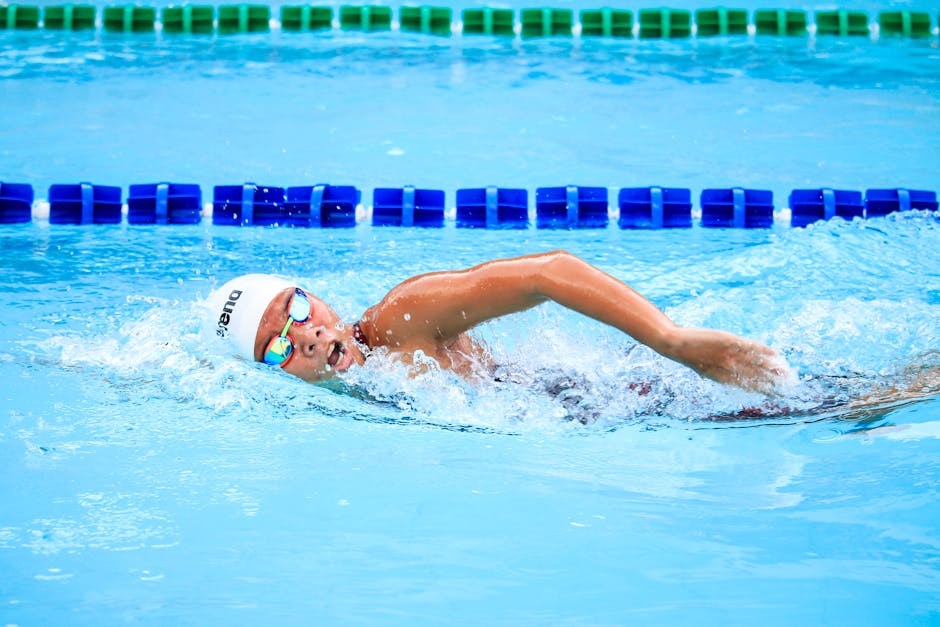 by Rivanda Fadhila
My first experience of swimming is when I was 8 or 9 years old. My family and I went to Banaran on holiday. There were shallow and medium swimming pool
s
. The shallow one is about 1meter depth, and the medium one is about 2 meters.

My parents actually encouraged me to give it a try because they knew that I would love it, and swimming skills will be needed soon as I grow up
It was a nerve-wrecking moment when I first stepped into the pool. The water was so cold for me (actually not) that I started to shiver. My aunt comforted me and assured me that it's perfectly normal for a newbie to feel that way. I slowly walked down the stairs. It was not deep, just above my waist. I gripped her hands tight because I was worried I might get drown.
The first lesson was I had to face the wall and take a deep breath before going down into the water. It was a form of exercising my legs and enhancing my breathing skill. I had to stay in the water for 5 seconds before standing up. During those 5 seconds, even though it was a super short time, suddenly I panicked. I swallowed a lot of water!
I tried to get above the water, but I just could not. Luckily, my father noticed me and quickly grabbed me up. I choked and coughed out the water.

Then he brought me out and told me to sit down and relax. It was a terrifying experience for me. Until now, I am still wondering how this could happen because the pool was not even deep!
That is my first unforgettable experience in a swimming pool. I did not give up. I had lots of encouragement from my parents and friends. I tried a lot of time and finally I can swim smoothly!